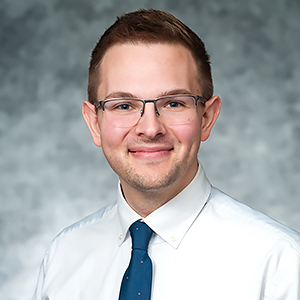 Ryan Lloyd

Associate Director-Sophomore & Upperclassmen Experience Housing & Residence Life
Degrees

MEd in Higher Education & Student Affairs, University of South Carolina BA Political Science – Comparative Politics, American University

Bio

Ryan (he, him, his) returned to the Residence Life team in January 2019. His experience working in higher education began at American University where he received his B.A. in Political Science, Comparative Politics. During this time, Ryan worked in a variety of different positions in Housing & Dining Programs and at organizations such as NASPA: Student Affairs Administrators in Higher Education and The European Movement International. Following this, Ryan worked at Marshall University & Capstone On-Campus Management, Loyola University New Orleans, and ultimately at the University of South Carolina where he completed his M.Ed in Higher Education and Student Affairs. Ryan worked within University Housing at the University of South Carolina for seven years before returning to AU. As the Associate Director for the Sophomore & Upperclass Experience, Ryan provides leadership for the Northeast residential communities (Leonard, McDowell, Hughes, Cassell, Nebraska, Congressional, Constitution, and Federal Halls). Ryan is passionate about student learning and currently serves as the Co-Chair of the American College Personnel Association's (ACPA) Institute on the Curricular Approach.