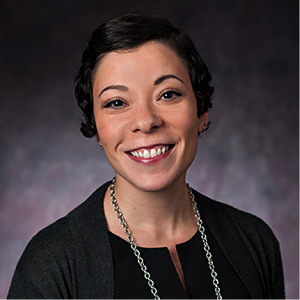 Sara Yzaguirre

Coordinator for Victim Advocacy Services Health Promotion & Advocacy Center
Degrees

BA in Government and Sociology, University of Virginia; MSW, Clinical Concentration, Catholic University of America.

Favorite Spot on Campus

Mary Graydon Center & my office

Book Currently Reading

Stone Butch Blues by Leslie Feinberg

Bio

Sara Yzaguirre joined American University in November of 2014. Born and raised in the DC-Metro area, Sara is a proud product of the Arlington County public school system. Sara received her Bachelor of Arts from the University of Virginia, where she focused on gender and minority politics. After several years in the private sector, Sara returned to school to earn her Master's of Social Work at the Catholic University of America. Sara has practiced clinical social work in homeless shelters, clinics, rape crisis, and campus settings. She is especially passionate about trauma treatment and sexual violence prevention programming.