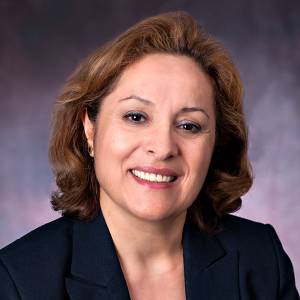 Senem Bakar

Director, International Student & Scholar Services International Student and Scholar Services
Degrees

MA in Economics; Catholic University of America, Graduate Certificate in Cross Cultural Communication; American University, BS in Economics and Finance; Ankara University, Elementary Teaching Degree; Turkey

Languages Spoken

Turkish, native English, fluent Turkmen-Azeri, advanced

Favorite Spot on Campus

University Club

Book Currently Reading

"Istanbul" by Orhan Pamuk which looks at the city from historical and cultural perspectives

Bio

With over 27 years of experience in International Education and Exchange, Senem is directing the office to ensure availability of superb services and programs for international students and scholars and providing expertise to other university offices on international education exchange. Senem is the recipient of NAFSA award for Outstanding Contributions to International Education in 2015 and the Fulbright International Education Administrators grant to France in 2017. She is active in NAFSA leadership: Association for International Educators as the Chair of the Embassy Dialogue Committee (EDC). In addition to chairing the EDC, she also serves as a mentor for NAFSA Region 8 and is on the Trainer's Corps for J1 Exchange Visitor Regulations and Foreign Credential Analysis. She serves on the scholarship selection committees of the Boren, Fulbright, the Japan Exchange and Teaching Program and the U.S. Department of State Critical Languages Scholarship Program. Senem has been interviewed by the US Department of State, various sections of the VOA, NBC, ABC, WETA, WAMU, NPR and several foreign media on international education matters. Senem researched and delivered numerous presentations at regional, local, national, and international conferences on topics relevant to international education. Prior to joining International Student and Scholar Services, Senem was instrumental in increasing AU's international profile when she managed international admissions and recruitment at AU for 8 years and traveled to Europe, Middle East and North Africa to market the university. She has published an International Cookbook through AU to raise funds for international students who are in need of emergency funds and, researched and developed a reentry transition workshop for international students returning home after graduation. She has a published CD Rom by Rosetta Stone for Turkish Language teaching.
Partnerships & Affiliations
NAFSA: Association of International Educators
Member, Leadership

US Department of State
J1 Responsible Officer

Department of Homeland Security
Designated School Official

Council of American Overseas Research Centers for US Department of Critical Language Scholarship by CRCIS
Scholarship Selection Board
Scholarly, Creative & Professional Activities
Selected Publications
Tales of Taste International Cookbook
Professional Certifications
·         Elementary Teaching
·         Mediation Training
·         Targeted Selection
Honors, Awards, and Fellowships
Full Scholarship for graduate study in the U.S. by Turkish Government (1986-88)
Staff Performance Award by American University (2005)
Center for Global Education at UCLA – innovative practices of student support (2014)
Certificate of Appreciation by NAFSA Region 8 for Mentoring (2013)
Outstanding Contributions to International Education by NAFSA (2015)
Certificate of Appreciation by U.S. Department of Homeland Security (2017)
Fulbright International Administrators Award by the U.S. Department of State (2017)
Recordings
Rosetta Stone Turkish Beginners
Research Interests
Issues surrounding international students and scholars, cross cultural communication and crisis management.