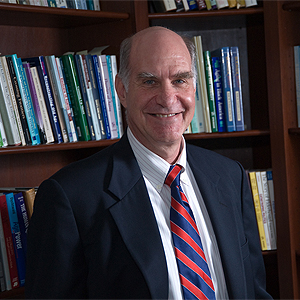 Scott A. Bass

Provost Emeritus-Sabbatical Office of the Provost
Degrees

PhD, Psychology and Education, University of Michigan
MA, Clinical Psychology, University of Michigan
BA, Psychology, University of Michigan.

Bio

Scott A. Bass is the Provost at AU and Professor of Public Administration and Policy. A Fellow of the Gerontological Society of America, Dr. Bass received the Donald P. Kent Award for exhibiting the highest standards for professional leadership in gerontology in teaching, service, and interpreting gerontology to the larger society. He has written/ edited 8 books and 45 articles and earned a Fulbright Research Scholarship to Japan. A recognized innovator in higher education, Dr. Bass is on the Educational Testing Service (ETS) Higher Education Advisory Council and has served on numerous national boards related to research and graduate education. Past appointments include Vice President for Research and Dean of the Graduate School, University of Maryland Baltimore County (UMBC); Distinguished Professor of Sociology and Public Policy, UMBC; Director, Gerontology Institute, University of Massachusetts Boston (UMB); Program Director of the Ph.D. Program in Gerontology, UMB; Professor of College of Public and Community Service, UMB; Distinguished Visiting Professor, Yokohama City University, Japan; and Visiting Professor, School of Medicine, Stanford University.