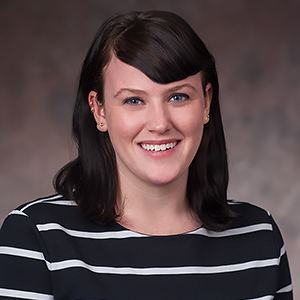 Sarah Conlin

Intern Clinician Counseling Center
Degrees

M.S. University of Florida, Counseling Psychology

B.A. Villanova University, Psychology

Bio

Sarah Conlin is a Doctoral Intern Clinician at the American University (AU) Counseling Center and a Ph.D. candidate in her final year of the University of Florida's Counseling Psychology program. Prior to AU, she gained college counseling experience at the University of Florida's Counseling and Wellness Center (CWC). She has additional clinical experience in outpatient, medical psychology and private practice settings. Her clinical style operates from a multicultural-feminist framework and integrates relational, cognitive-behavioral, client-centered and strengths-based approaches, among others. Broadly, she enjoys working with college students across all aspects of their well-being. Her specific clinical and research interests include LGBTQ+ and gender issues, in addition to diversity and social justice more generally. Other key clinical interests include social anxiety, resiliency, empowerment and self-esteem, body image, trauma, and identity development.