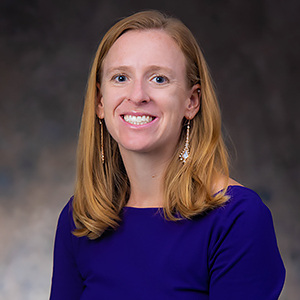 Katherine Scott-Andrews

Research Coordinator Health Studies
Degrees

PhD, Kinesiology, University of Michigan
MS, Health Behavior and Health Education, University of Texas at Austin
Post-Bachelor, Physical Education Teacher Education Certification Program, University of Texas at Austin
BA, Education Studies and Psychology, Denison University

Bio

Dr. Scott-Andrews is a Research Coordinator in the Department of Health Studies at American University for the ATTAIN DC WIC study. Dr. Scott-Andrews's research has focused on supporting children and parents to gain the knowledge, skills, and motivation to be physically active and lead a healthy lifestyle. She is also interested in the effects of various determinants on health behaviors, specifically the home and school environment along with various psychosocial factors (e.g., self-efficacy, physical activity enjoyment).

Dr. Scott-Andrews received her PhD in Kinesiology with a specialization in Movement Science from the University of Michigan and she is also a Certified Health Education Specialist. Dr. Scott-Andrews is passionate about understanding and supporting public health and wellness. She loves to play tennis, run, and travel.