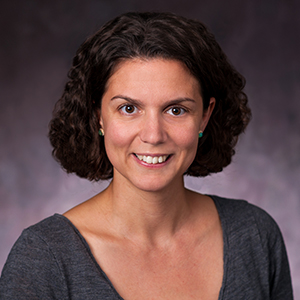 Sharena Payne

Associate Director, Employer Relations Career Center
Degrees

M.A. International Communication - Education Exchange, American University; B.A. History Education & Anthropology, Colorado State University

Languages Spoken

Spanish

Favorite Spot on Campus

Cherry Blossm grove behind old SIS

Book Currently Reading

Moby Dick

Bio

Sharena joined AU in 2009 as an M.A. student in SIS and as a staff member in the AU Office of Enrollment, recruiting international undergraduate students in Europe and Brazil. Sharena first joined the ISSS team in June 2013 part-time and is now happy to join the team full-time in April 2016. She provides immigration advising for students and scholars on F-1 and J-1 visas and assists students with the new International Accelerator Program at AU. Previously, Sharena spent time in the AU Career Center assisting with We Know Success data collection. She has worked in Xela, Guatemala – learning Spanish, teaching English and helping run a locally based non-profit. She also worked with GlobaLinks, advising and preparing U.S. students to study abroad. Sharena found her passion for international education after studying abroad during college and returning to work as a peer study abroad advisor at Colorado State University. Sharena volunteers with NAFSA and is happy to be in a role that supports students in their efforts to gain an international education. She grew up in Hawaii and Texas and enjoys spending time with her husband and kids, traveling whenever possible, yoga and reading in the sun.