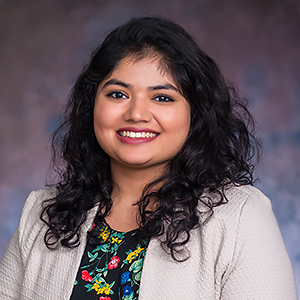 Samiksha Shetty

England Program Coordinator SPExS Undergraduate Bridge Program
Degrees

B.A. International Studies (American University)

Languages Spoken

Tulu, Spanish

Favorite Spot on Campus

SIS Atrium

Book Currently Reading

The Epiphany Machine by David Burr Gerrard

Bio

Samiksha Shetty serves as England Program Coordinator for the School of Professional and Extended Studies. In this role, she coordinates the Mentorship Program in England. She serves as an academic advisor working with students in their courses, and spends the fall semester as the in-country advisor for the Mentorship Program in England. Prior to joining AU, Samiksha worked for several non-profit organizations including SOS Children's Villages USA and Habitat Forum (INHAF) in Pune, India. She graduated from American University's School of International Service in 2015, receiving her B.A. in International Studies and a minor in Political Science.