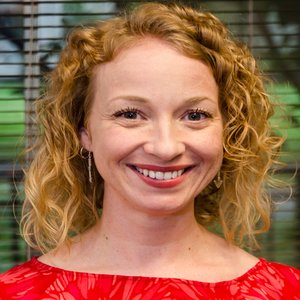 Shenandoah Sowash

Assistant Director, Kogod Center for Business Communication Kogod School of Business
Additional Positions at AU

Adjunct Faculty, Department of Management

Degrees

MFA, University of Maryland at College Park

BA, St. Olaf College

Favorite Spot on Campus

With my peer consultants in KSB 101!

Bio

Shenandoah helps manage a thriving business-specific writing and speaking center as the Assistant Director of the Kogod Center for Business Communications. In addition to overseeing the day-to-day functions of the center (including training and supervising the amazing young people who work there), she also designs and teaches classes and workshops in business writing and public speaking to both business and non-business students. Each spring, she teaches a popular GenEd called Creativity and Communication at Work, in which students innovate from the first day. They design playgrounds, pitch products, analyze highly innovative people, companies, even countries, and discover their own unique creativity, even if they don't think they're the "creative type." Before joining AU, Shenandoah worked at a large trade association with companies including Bausch and Lomb and Johnson & Johnson. She has also taught writing and literature at the University of Maryland, the University of Wisconsin at Stevens Point, and various community colleges.