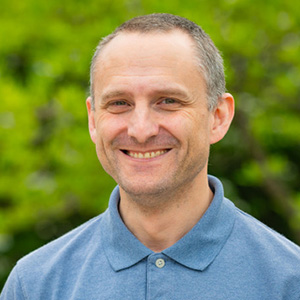 Samuel Sadow

Visual Resources Curator Department of Art
Degrees

Ph.D., Art History, The Graduate Center, CUNY;
MA, Art History, The Courtauld Institute of Art;
BA, Art History, Swarthmore College

Bio

Sam Sadow is the Visual Resources Curator and an Adjunct Professorial Lecturer in the Art Department of American University. His roles include managing the department's growing digital image collection, supporting faculty in their image needs for instruction and research, and overseeing the Graduate Study Library and Audio/Visual Equipment room in the Visual Resource Center. He enjoys helping students and faculty with all things art historical and pedagogical. If you would like to use images or are already using images and would like more support, please don't hesitate to e-mail, call, or simply drop by the VRC.

Sam holds a doctorate in Art History from the Graduate Center, CUNY, and his dissertation concerned the architecture and city planning of Bonn as it was transformed into the provisional capital of West Germany in the 1950s, 60s, and 70s. He holds an MA from the Courtauld Institute of Art and a BA from Swarthmore College.

In his free time, he loves traveling with his family and reading and talking about popular culture, politics, and the St. Louis Cardinals.
Spring 2023
ARTH-400 Approaches to Art History
Fall 2023
ARTH-400 Approaches to Art History