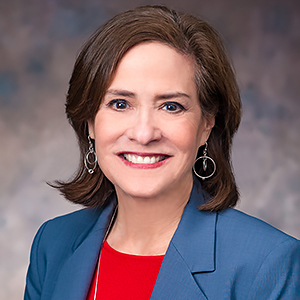 Lisa Stark

Assistant Vice President for Communications & Media University Communications
Bio

Lisa Stark is American University's assistant vice president for communications and media. Before joining AU, Lisa covered education stories for Education Week Video and the PBS NewsHour, reporting on issues such as student homelessness, suicide prevention, school shootings, STEM, kindergarten readiness, and education politics.

An award-winning journalist with two Emmys, a Peabody and a DuPont for her work, Lisa previously reported for ABC News and Al Jazeera America.

Stark began her network career with ABC News, reporting extensively on federal regulatory agencies with particular emphasis on transportation and pharmaceutical safety. She also covered the Oklahoma City bombing, the crash of TWA Flight 800, the space shuttle Columbia disaster, and the 9/11 terrorist attacks. While at Al Jazeera America, Lisa covered presidential primaries and debates, the Supreme Court, and national politics.

Before joining ABC News, Lisa was a reporter and substitute anchor for KGO-TV, the ABC owned-and-operated station in San Francisco, where she covered AIDS, politics, and the Democratic and Republican National Conventions.

Stark graduated with a bachelor of arts degree in political science from the University of California at Berkeley.