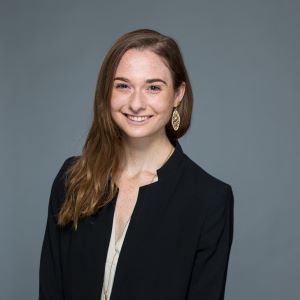 Sofia White

Assistant Director, Career Outreach and Programming School of International Service
Degrees

Sofia earned a B.A. in Middle East Studies and Political Science from Hamline University and is currently earning an M.A. in Ethics, Peace, and Human Rights at the School of International Service at American University.

Bio

Before moving to D.C. Sofia worked in admissions and financial advising for her alma mater, Hamline University in Saint Paul, MN. Hailing from Minneapolis, Sofia earned her B.A. in Middle Eastern Studies and Political Science focusing on social movement theory, contentious politics, women's rights, democratization, and access to education in the Middle East and North Africa.

Through her professional roles Sofia developed a passion for student development and remains dedicated to the importance of equitable higher education. A lover of "doing all the good you can," Sofia is committed to service learning and leadership in and out of her community.

Her position as Assistant Director in the SIS Office of Career Development functions to work closely with alumni and employers by connecting them with current students through career and mentorship programming. Sofia is also currently earning her M.A. in Ethics, Peace, and Human Rights concentrating on International Peace and Conflict Resolution from SIS. She uses She/Her/Hers pronouns.