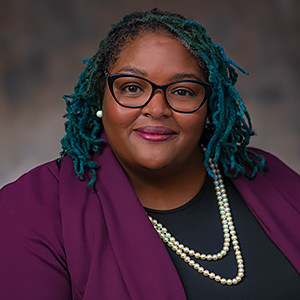 Tiffany Quash

Qualitative/Survey Research Methodologist CTRL
Degrees

PhD, Leisure Behavior, Indiana University
MEd, Physical Education, Springfield College
BA, Political Science, Randolph-Macon Woman's College

Bio

Tiffany Monique Quash, PhD is a research methodologist specializing in qualitative and survey methods at the Center for Teaching, Research and Learning. She provides methodological consultations to American University faculty, staff, and students in this role. Tiffany has a background in narrative inquiry, phenomenology, and case study methodologies. Additionally, she is interested in the intentional use of decolonizing language when addressing aquatic accomplishments and barriers centered on the experiences of Black Womxn.