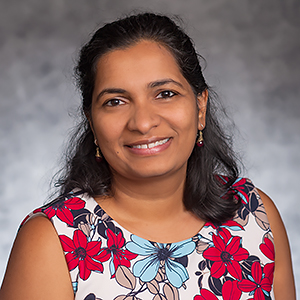 Varsha Ramani

Director of Operations, Cmsi School of Communication
Degrees

B.A (Honors) Journalism, Lady Shri Ram College (LSR), University of Delhi

M.A (Mass Communication), MCRC Jamia

M.A (International Development), SIS, American University

Favorite Spot on Campus

The Library

Bio

Varsha Ramani is the Director of Operations for the Center for Media & Social Impact (CMSI). She is a marketing communications professional with an expertise in building relationships to work with multi-cultural networks and stakeholders. Varsha manages all aspects of the research projects at CMSI- from their proposal stage to personnel relations, promotion of research to budget handling. She has worked with global non-profits, corporate entities and international associations across USA, UK, and India.