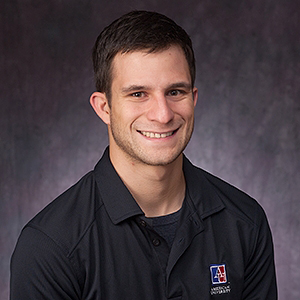 Roy Wrampelmeier

Web and Student Systems Manager Office of Campus Life
Degrees

BA in Political Science, Carleton College

Favorite Spot on Campus

AU GameLab

Bio

Born and raised in Texas, Roy Coleman Wrampelmeier went north to Minnesota to attend Carleton College, earning a degree in Political Science and working briefly on political campaigns in the state. After graduation, Cole moved to Iowa for a year, promoting environmental awareness and energy efficiency with Green Iowa AmeriCorps. Cole relocated to DC and began working in a variety of roles at AU in late night programming, digital signs, special events, and information services.