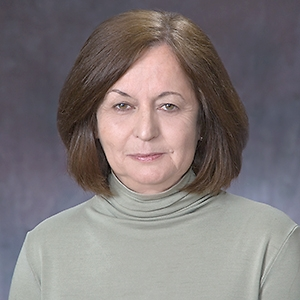 Zakia Charfi

Part Time Staff Human Resources
Bio

I joined the AU Child Development Center in June 1992. I have a MA in Early Childhood Education, a teaching Certificate in Elementary Education and over 30 years of experience in private and public Elementary and Preschool settings.

I feel privileged to be working at CDC, for the strong sense of community we built over the years and the highly talented team we are fortunate to have at the center. We strive to provide a high quality, developmentally appropriate program for every child by maintaining the highest standards of care and delivering the best service to our families. At CDC, children come first. As they spend most of their waking hours with us, we recognize and value the importance of providing a safe, fun and stimulating environment in which every child is able to develop to his/her fullest potential. For us at CDC, we feel constantly inspired by our children's continuous little spurts of growth and rewarded by their smiles, hugs and love of life.

I look forward to building strong relationships with all families that join CDC and give them total assurance that their children are in good care and on a solid path to continued growth while they are off to work or school.