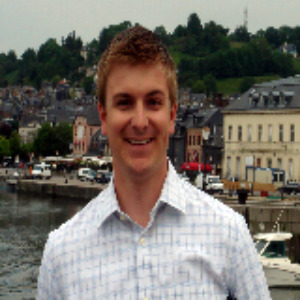 Andrew Lewis

Political Science
Degrees

B.S., History, Truman State University
M.A., Ethics, Southeastern Baptist Theological Seminary

Bio

Andrew Lewis is a doctoral candidate in the Department of Government, with fields in American Politics and Justice, Law, and Society. He is currently working on his dissertation "The Southern Baptist Church-State 'Culture War': The Internal Politics of Denominational Advocacy" which looks at how intra-group conflict and the external political environment can alter political advocacy and effect the representation of interest groups. The dissertation specifically analyzes the mechanisms which altered the church-state advocacy of the Southern Baptist Convention. He also has recent publications in the Journal for the Scientific Study of Religion and the Journal of Criminal Justice.
Scholarly, Creative & Professional Activities
Research Interests
  Andrew's research interests include religion and politics, constitutional politics, constitutional law, representation, and interest groups.
Selected Publications
Andrew R. Lewis and Dana Huyser de Bernardo.  2010.  "Belonging without Belonging:  Utilizing Evangelical Self-Identification to Analyze Political Attitudes and Preferences."  Journal for the Scientific Study of Religion 49(1):112-26.
Kevin H. Wozniak and Andrew R. Lewis.  2010.  "Reexamining the Effects of Christian Denominational Affiliation on Death Penalty Support."  Journal of Criminal Justice 38(5):1082-89.