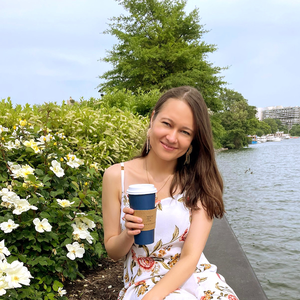 Anastassiya Perevezentseva

International Relations (PhD)
Degrees

BA International Relations and Political Science, Lehigh University (summa cum laude)
M.Phil. in International Relations, School of International Service, American University (en passant)

Favorite Spot on Campus

the Dav

Bio

Anastassiya Perevezentseva is a doctoral candidate at the School of International Service, American University, and a Princeton Dissertation Scholar. Her research focuses on contentious politics, populism, and democratic backsliding in Central and Eastern Europe. Her dissertation examines the interactions between social movements, political parties, and civil society, and how these interactions result in movement outcomes. In 2021, Anastassiya co-published an article with James Bryan on elite response to protest in Russia in Democratization. Prior to her doctorate, she has served as a youth representative of a UN DPI associated NGO. She will be affiliated with Comenius University in Bratislava for the 2022-2023 academic year.
Summer 2023
SISU-103 Community of Scholars Topics: Conflt, Culture & Cooperation