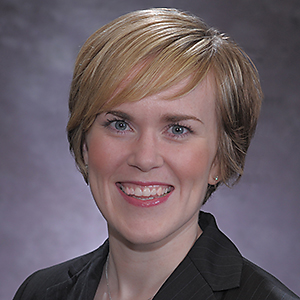 Bridget O'Connell

MA - Comm: Public Communication (Weekend Program)
Degrees

MA, Public Communication, American University<br />BSBA, Human Resources, Xavier University

Favorite Spot on Campus

Diet Coke dispenser in Eagle's Nest

Book Currently Reading

The Element: How Finding Your Passion Changes Everything by Ken Robinson

Bio

Bridget leads a talented team responsible for employer services and outreach, alumni engagement, career programs, Federal Work Study (FWS) employment, graduation outcomes, and marketing. In this multifaceted position, she draws from her experience in corporate recruiting with an integrated marketing services firm as well as program development and volunteer management with the Starlight Children's Foundation.

Bridget serves on three university-wide committees: the FWS Stakeholder Group, which supports students earning FWS through part-time employment with the university, nonprofit organizations, and government agencies; the Veterans Liaison Network, which helps to ensure that post-9/11 student veterans and military members thrive at AU; and the University News Group, which works to raise the university's profile through news and student success stories.