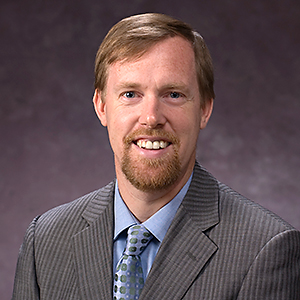 Christopher O'Brien

Nondegree Graduate-SIS
Degrees

BA Liberal Studies, Penn State, 1994; MS Science and Technology Studies, Rensselaer Polytechnic Institute, 1997

Favorite Spot on Campus

The Kogod Green Roof

Book Currently Reading

Radical Industrialist by Ray Anderson

Bio

Chris was the University's first Director of Sustainability, from 2009 to 2015. He was responsible for sustainability policy, planning, outreach and implementation and lead the university's commitment to achieving climate-neutrality by the year 2020, as well as building and operating green buildings, eliminating waste sent to landfill, and greening the university's procurement. Chris currently teaches about energy, climate, carbon markets and sustainability in the Kogod School of Business.

Today, he is the Director of Higher Education Programs for Altenex, where he helps universities identify, analyze and execute contracts for renewable energy. Previously, he directed the Responsible Purchasing Network at the Center for a New American Dream, and earlier served as Managing Director of the Green Business Network and the Fair Trade Federation. He is Treasurer of the Fair Trade Resource Network, and co-owns the Seven Bridges Organic Brewing Supply Cooperative. He serves on the Electronic Products Environmental Assessment Tool (EPEAT) Advisory Board, the Green Advantage Standards Board, The Sustainable Purchasing Leadership Council Board of Directors, and the Association for the Advancement of Sustainability in Higher Education's STARS Steering Committee.

In 2006, Chris authored the award-winning book Fermenting Revolution: How to Drink Beer and Save the World (New Society Publishers). He tweets about greening the American dream at twitter.com/GreenAU.
Partnerships & Affiliations
Scholarly, Creative & Professional Activities
Selected Publications
Fermenting Revolution: How to Drink Beer and Save the World. New Society Publishers, 2006.
Globeerization or Beeroregionalism: Beer as an Economic Representation. Economic Representations: Academic and Everyday. Routledge, 2008.