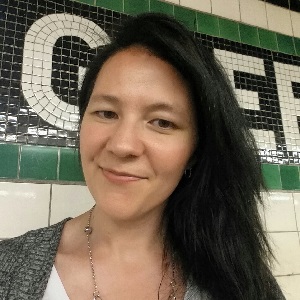 Degrees

M.S. in Justice, Law and Criminology, American University

B.S. in Political Science, Summa Cum Laude, Oregon State University

Bio

Esther Matthews is a doctoral student in the Justice, Law and Criminology PhD program. She holds a Master of Science in Justice, Law and Criminology, from American University, and a Bachelor of Science in Political Science, from Oregon State University. Her research focuses on identifying and investigating successful reentry solutions for returning citizens. She has a particular interest in how race, gender, poverty and mental health intersect, are criminalized and affect reentry efforts. Current research projects include: 1) a field experiment testing outcomes of ban-the-box policies, 2) detection of implicit bias against justice-involved individuals and determining if, and how, it can be altered, 3) ethnographic analysis of solitary confinement units and reentry programs in Pennsylvania prisons and 4) qualitative examination of employment programs for returning citizens in the DC area.