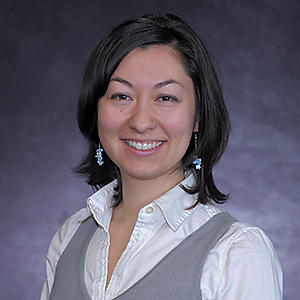 Elli Nagai-Rothe

International Peace and Conflict Resolution
Bio

Elli joined the AU community in 2007 as an MA student in the International Peace and Conflict Resolution program. Soon after, she stepped into her role as Coordinator of the Mohammed Said Farsi Chair on Islamic Peace and the Office Manager of Professor Abdul Aziz Said. Her academic interests lie in the intersection of global race relations and identity-based conflict while exploring the role of social justice and inter-group dialogue as a tool for peacemaking. As president of the American University Dialogue Development Group, Elli facilitates numerous inter-group dialogues on issues of race, gender and cross-cultural understanding. She also leads dialogue facilitation training workshops for graduate students and manages the sustained dialogue program involving 200+ campus community participants each year.

Previously, Elli served as the principal of a rural start-up school in southern India. Working in conjunction with the People's Action Movement (a Chennai-based NGO), she developed the vision and mission of Victoria Matriculation School (VMS) which focuses on providing a quality, holistic education to students of socially and financially marginalized communities.