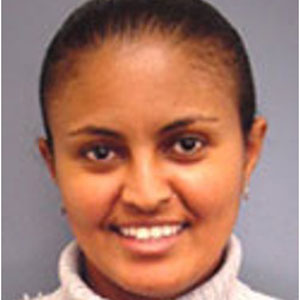 Elsa Naser

Postbaccalaurerate Premedical Certificate
Degrees

MSC, Statistics, University of Alberta, Canada<br>BSc, Statistics, Addis Ababa University, Ethiopia

Languages Spoken

Amharic, English

Bio

Elsa Naser has earned her Masters Degree in Statistics from the University of Alberta in Edmonton Canada. During her stay at this university she worked on a project involving protein secondary structure prediction. She was responsible for the analysis of large genome data collected by Professor Wishart's research team. Naser has served as a consultant for members of the University of Alberta Community.
Prior to joining American University Naser has taught a variety of introductory Statistics and Mathematics course at the University of Alberta and Alemaya University in Ethiopia.
Partnerships & Affiliations
American Statistical Association.
Member

Statistical Society of Canada
Member

Bioinformatics Organization, Inc
Member
Scholarly, Creative & Professional Activities
Research Interests
 Statistical learning, pattern recognition, regression, belief networks, and biostatistics.