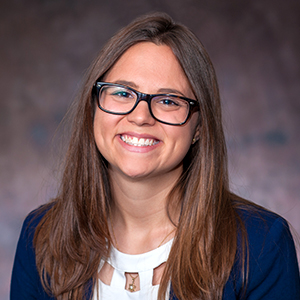 Hannah Moskowitz

Nondegree Undergraduate-CAS
Degrees

M.A. Environmental Resource Policy, B.A. Environmental Studies and Political Science with a focus in Public Policy

Bio

Hannah Moskowitz joined the Office of Sustainability at American University in March 2017. As Sustainability Analyst, Hannah will focus on analyzing the data surrounding sustainability efforts on campus. Before joining the Office of Sustainability, Hannah interned at Cushman & Wakefield where she assisted in the LEED for Existing Buildings accreditation process and green building consulting. Hannah received her Bachelors and Masters from The George Washington University.