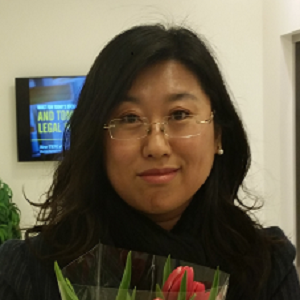 Hye Young Shin

Teaching English to Speakers of Other Languages (M.A.)
Degrees

Ph.D., George Mason University MA, American University MA, Hankuk University of Foreign Studies BA, Hankuk University of Foreign Studies

Bio

Dr. Shin received her Ph.D. in Multilingual and Multicultural Education from George Mason University and Master's degree in TESOL from American University. As a native Korean, she has taught both heritage and non-heritage students in a variety of settings, including colleges, U.S. government facilities, Korean heritage schools, and K-12 public schools. To complement her classroom instruction, she has developed her own Korean language educational website and an online curriculum for upper level Korean in Fairfax County Public Schools. She has worked with Korean heritage school teachers while doing community outreach programs, providing several teachers' workshops and serving on the Education Advisory Committee for the Washington Association of Korean Schools. She is an ACTFL-certified Korean OPI tester and WPT rater. In addition, she holds a Virginia State Post Graduate Professional License (Korean and ESOL) for preK-12. Her current research interests include retaining heritage language and culture among Korean immigrants, heritage language teacher education, language teachers' identity studies, and Korean language pedagogy.
Fall 2020
ASIA-260 Asian American Experiences

KOR-202 Korean Intermediate I
Spring 2021
KOR-103 Korean Elementary II

KOR-203 Korean Intermediate II