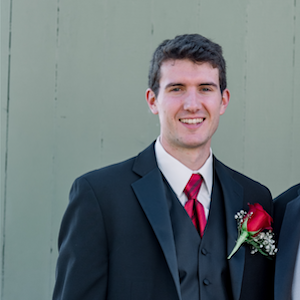 James Bryan

International Relations (PhD)
Favorite Spot on Campus

SIS PhD Lounge

Book Currently Reading

Children of Dune by Frank Herbert

Bio

James is currently a PhD Candidate whose dissertation focuses on how events change citizen attitudes towards democracy. His dissertation uses spatial and quasi-experimental methods to isolate the impacts of protests and events that contribute to democratic backsliding. His other research interests include Global Economic Governance, Russian politics, US foreign policy, and mixed-methods research design. James got his BA from Hamilton College, where he majored in Economics and Government.
Scholarly, Creative & Professional Activities
Selected Publications
Bryan, James D., and Jordan Tama. 2021. "The Prevalence of Bipartisanship in US Foreign Policy: An Analysis of Important Congressional Votes." International Politics.
Bryan, James D., and Anastassiya Perevezentseva. 2021. "Elite Response to Protest in Authoritarian Settings: Evidence from Russia." Democratization 28 (6): 1133-1151.
Rivera, Sharon Werning, and James Bryan. 2019. "Understanding the Sources of Anti-Americanism in the Russian Elite." Post-Soviet Affairs 35 (5-6): 376-392.
Rivera, Sharon Werning, James Bryan, Emma Raynor, and Hunter Sobczak. 2016. "Russian Elites Are More Militaristic and Anti-American than They've Been in Years." The Washington Post, July 22, 2016, sec. Monkey Cage.