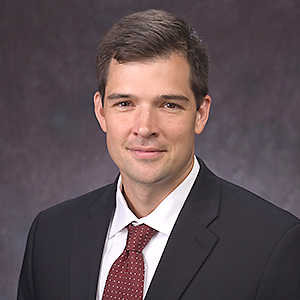 Benjamin Jensen

International Relations
Degrees

PhD and MA, American University; MS, National Defense Intelligence College, Defense Intelligence Agency (DIA); BA, University of Wisconsin-Madison.

Bio

Dr. Benjamin M. Jensen's teaching and research explore the changing character of political violence and strategy. He holds a dual appointment as an Associate Professor at the Marine Corps University, Command and Staff College and as a Scholar-in-Residence at American University, School of International Service. At Marine Corps University, he runs the Advanced Studies Program. The program integrates student research with long-range studies on future warfighting concepts and competitive strategies in the U.S. defense and intelligence communities. His book, Forging the Sword: U.S. Army Doctrine, 1975-2010, was published by Stanford University Press in 2016. His second book, Cyber Strategy: The Changing Character of Cyber Power and Coercion, will be published in early 2018 by Oxford University Press. Dr. Jensen also writes a column on the changing character of conflict for War on the Rocks, entitled "Next War." Dr. Jensen has received grants and research support from the Hewlett Foundation/University of California-Berkley, the U.S. Marine Corps, Minerva Initiative, Norwegian Institute for Defence Studies, Smith Richardson Foundation and Centre national de la recherche scientifique (French National Center for Scientific Research). He is an alumnus of the Philip Merrill Center for Strategic Studies Basin Harbor Workshop, the Bridging the Gap Initiative and the American Academy for Strategic Education. Dr. Jensen has written opinion pieces on the changing character of war for the New York Times, Financial Times, Washington Times, USA Today, U.S. News and World Report, Philadelphia Inquirer, Al-Hayat and the Daily Star. His media appearances include BBC, Fox News, National Public Radio, and Canadian Television. Dr. Jensen has also supported multiple U.S. government agencies including contributing to Joint staff studies and war games on transnational threats and great power competition, counterinsurgency doctrine, intelligence community scenarios on the future of Afghanistan, studies on cyber operational art, and red team assessments for the NATO headquarters in Afghanistan. He is a Non-Resident Senior Fellow at the Atlantic Council.
Scholarly, Creative & Professional Activities
Honors, Awards, and Fellowships
American University School of International Service Award, Outstanding Teaching by a PhD Candidate, 2008
Smith Richardson Foundation World Politics and Statecraft Fellowship, 2008