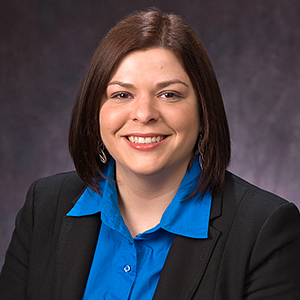 Jaclyn Schede Piatak

Public Administration
Degrees

MPP, The Johns Hopkins University <br> Graduate Certificate in Nonprofit Studies, The Johns Hopkins University <br>
BA in Political Science, Providence College

Bio

Jaclyn Schede Piatak is a PhD candidate in Public Administration and Policy. Her research interests include public and nonprofit management, volunteering, philanthropy, and social policy. Her dissertation, "The Changing Face of Public Service: Understanding the Dedication, Altruism, and Career Choices of Government and Nonprofit Employees", looks at what it means to be a public servant today by examining differences in employee attitudes and behaviors across the three sectors. She is co-author of the forthcoming book, "Occupational Labor Shortages: Concepts, Causes, Consequences, and Cures."

Jaclyn's professional experience includes five years with the Occupational Safety and Health Administration, U.S. Department of Labor, and a year with the Corporation for National and Community Service. She received the 2011 Charles H. Levine PhD Student Research Award from American University, as well as two awards for her work at the U.S. Department of Labor.