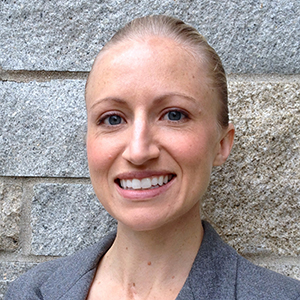 Kathryn Quissell

Public Administration
Degrees

BA, Northwestern University <br>
MSc, London School of Economics <br>
MPH, Columbia University <br>

Bio

Kathryn Quissell is a PhD Candidate in the Department of Public Administration and Policy in the School of Public Affairs at American University. She earned her MSc in Health Policy, Planning, and Financing from the London School of Economics and the London School of Hygiene and Tropical Medicine in 2009, and she received her MPH from Columbia University in 2006. Her current research investigates: (1) what makes some global health policy networks more effective than others in garnering resources and attention for their issues; (2) how the characteristics of health issues and target populations influence the scale-up of infectious disease treatment programs in low and middle-income countries; and (3) under what circumstances we are more likely to see cross-national policy divergence or convergence with global policy recommendations. Kathryn was the inaugural recipient of the Eugene and Barbara Levine PhD Research Award for best dissertation in the area of health policy in 2014. Before starting her PhD she worked for several women's health and rights organizations in Washington, D.C., including the Association of Reproductive Health Professionals and the Council of Women World Leaders. Currently she resides in Brookline, MA as she finishes her dissertation project.