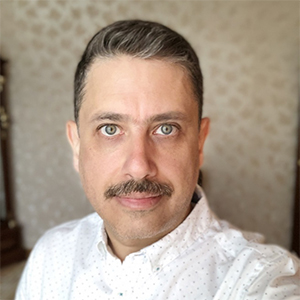 Degrees

BA Communications - Pontificia Universidade Catolica | Brazil,




MA International Affairs - CUNY | USA,

PhD Candidate American University | USA

Favorite Spot on Campus

Agora

Bio

Luciano Melo is a doctoral candidate researching autocratization processes and the survival of more democratic regions in countries that are becoming increasingly autocratic, especially in Venezuela and Russia.

He is also a teaching assistant of Prof. Henry Hale at the George Washington University for the course on Russian Politics.

Prior to coming to the U.S. he was was an instructor in Negotiation and Conflict Resolution, giving classes and lectures to more than 1,000 students from the tri-border area of Foz do Iguaçu, Brazil, which includes Argentina and Paraguay.