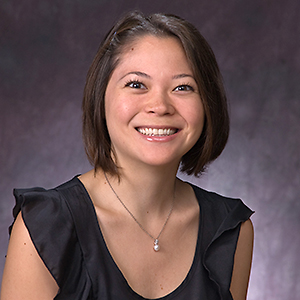 Maya Aguilar

Nondegree Graduate-SOC
Degrees

BA, International Relations, Mount Holyoke College; MA, Public Communication, American University School of Communication.

Languages Spoken

Japanese, Spanish

Bio

Maya Aguilar is associate director, operations and communication at the Institute on Disability and Public Policy (IDPP). She manages the daily operations of this global research center, as well as oversees strategic communication initiatives, cultivates partnerships across campus and at the national and international levels, and contributes to the Institute's research program. Ms. Aguilar previously served as assistant director of communication at IDPP. Her portfolio includes: marketing and outreach campaigns, media relations efforts, social media engagement, and publications development. Ms. Aguilar has served Washington, DC's nonprofit sector since 2005. Beginning as an AmeriCorps*VISTA volunteer, she has worked at education, public health, and international development nonprofit organizations performing communications, marketing, and public relations work.