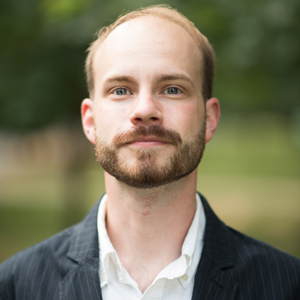 Nicholas Ray

Adjunct Instructor School of Communication
Favorite Spot on Campus

MGC, outside of the Hub

Bio

Nick Ray is an adjunct professor for SOC's Digital Media Skills graduate certificate, specializing in dynamic content and developing for mobile platforms. He believes mastering emerging media communication tools is key to educating students who are digital natives, including teaching through games.

His freelance work covers the gamut of media production: While traveling through Belgium and France with university students he produced an on-location video blog to engage a broader audience back home. Working with Spark Media of DC, Nick was the lead developer for the Inter-American Development Bank's Annual Meeting mobile app, which provided attendees with information about the conference, easy ways to share new knowledge with their social networks, and connect with others via QR code. He is also the founder of Yudos, an online social game that allows players to reward their peers for acts that better the world.

His current project, an open-source plugin, enables media makers to create virtual versions of physical spaces enriched by text, video and image. This format gives their audiences an in-depth experience of an environment without being there.