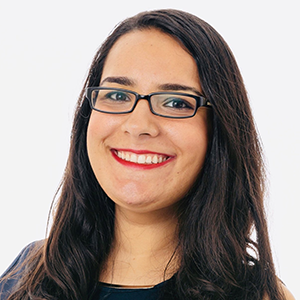 Rebecca Osmolski

Public Administration (MPA)
Degrees

BSW, Social Work, University of Wisconsin - Milwaukee

Bio

Rebecca was raised in Wisconsin and is a first-generation, magna cum laude graduate from UW-Milwaukee with a Bachelor of Social Work. She is currently working on a Master of Public Administration with an emphasis in policy and applied politics from American University. Some of her interests include women's rights, gender wage equity, women in STEM, LGBTQIA+ rights, criminal justice reform, climate change, green energy, technology and education policy. Rebecca serves the community through her work and volunteering.


Rebecca has worked with non-profits and public institutions specializing in communications, development, event-planning, and program administration. Rebecca serves on the Status of Women in Kenosha and Racine Advisory Committee. Rebecca is also a member of the steering committee for The GEMS (Girls Empowered by Math and Science) Conference. In addition, she was a keynote speaker for the 2019 RUSD Institute Day. In her free time Rebecca enjoys traveling, swimming and spending time with her husband.