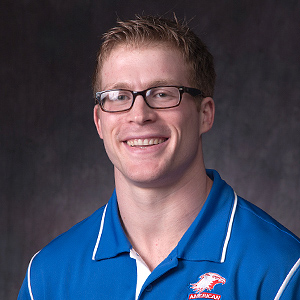 Nicholas Rolnick

MS - Health Promotion Management
Degrees

BA in Biology, Franklin and Marshall College, 2010

Favorite Spot on Campus

Strength Room, Jacobs Fitness Center

Bio

Nick joined the AU Rec Sports & Fitness staff in July, 2012. He is actively pursuing a Masters degree in Health Promotion Management with a concentration in nutrition and plans on obtaining a doctoral degree in physical therapy upon the conclusion of his time at AU. He is also a Certified Strength and Conditioning Specialist with the National Strength and Conditioning Association. Nick loves to be in the gym and talk health and fitness, so if you see him around, always feel free to ask him a question!