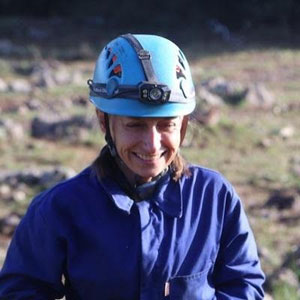 Becca Peixotto

Anthropology (PhD)
Degrees

PhD, Anthropology, American University
MA, Public Anthropology, American University
MA, Discourse and Argumentation Studies, Universiteit van Amsterdam
BA, Slavic Area Studies, University of Alabama-Huntsville

Bio

Becca Peixotto currently serves as a Project Archaeologist for Henry M Jackson Foundation in support of the Defense POW/MIA Accounting Agency. Her graduate work focused on historical archaeology and resistance landscapes of the Great Dismal Swamp. She embraces scientific methods in order to address theoretical, social and historical questions about landscapes, material culture, ideas of wilderness, and public engagement with the past. Becca is involved in several projects outside of the Dismal Swamp including the National Geographic/Wits University Rising Star Expedition which excavated the fossils of Homo naledi and the Maryland Historic Trust/Archaeology Society of Maryland Biggs Ford project investigating Middle and Late Woodland villages. Becca also actively supports efforts to encourage women and girls in science as an AAAS IF/THEN Ambassador.