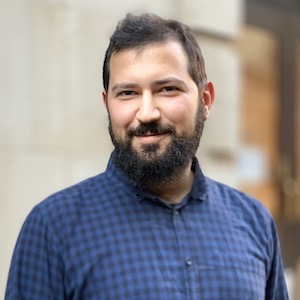 Selim Yaman

Political Science (PhD)
Degrees

MSc., Political Economy of Development, SOAS, London
BA, Economics, Bogazici University, Istanbul

Favorite Spot on Campus

Kerwin 109J

Bio

Selim is a Ph.D. candidate in the Department of Government, with concentrations in political methodology and comparative politics. His research interests include natural language processing with a focus on language models and bayesian statistics. In his dissertation, he studies the ideology estimation of Twitter users and the integration of Bayesian dimension reduction techniques into language models.

Selim works as a graduate assistant for Professor Jeff Gill, where he does teaching assistantship for Bayesian Statistics course, helps R package development, evaluates articles submitted to Political analysis, and replicates them prior to publication. Yaman also serves as a fellow in the Center for Data Science.

Before starting the doctoral study, he worked in the media industry in London and Istanbul for three years.