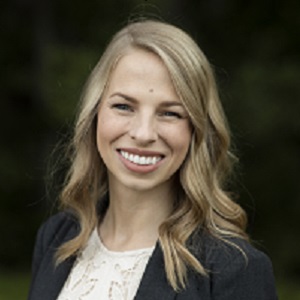 Victoria Gibney

Public Administration and Policy (PhD)
Degrees

MPH, Social and Behavioral Sciences, University of Florida BA, Political Science, University of Florida BS, Family, Youth & Community Sciences, University of Florida

Bio

Victoria Hunter Gibney is a doctoral student in American University's School of Public Affairs, pursuing a PhD in Public Administration and Policy. Prior to AU, she worked for the University of Florida for seven years in various roles, mostly with the UF/IFAS Extension Family Nutrition Program implementing the federally funded SNAP-Ed program in Florida. Her professional experiences include organizational leadership, monitoring and evaluation, research, and health policy and advocacy. Victoria received her MPH in Social and Behavioral Sciences from the University of Florida and is also Certified in Public Health (CPH).
Her research interests include social policy, social safety net/financial assistance programs such as the Child Tax Credit, Earned Income Tax Credit, Medicaid, TANF, SNAP, and WIC; and the effect these policies have on the health and economic status of women and children. She is also interested in applications of GIS software to analyze policies and outcomes spatially and to examine the effects of neighborhood poverty and rurality/urbanicity.