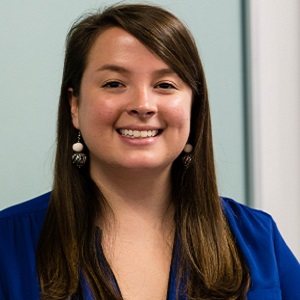 Alexandra Vranas

Spanish: Latin American Studies (MA)
Degrees

M.A., Spanish: Latin American Studies, American University; B.A., History and Spanish, Loyola University Chicago

Bio

Alexandra Vranas completed a Master of Arts in Spanish: Latin American Studies at American University. A former Graduate Assistant at CLALS, Alexandra is a Program Coordinator, managing partnerships and communications for the Center, in addition to assisting with research administration and editorial projects. Alexandra is the 2016 recipient of the Best Oral Presentation in Humanities by a Graduate Student Award from AU's Robyn Rafferty Mathias Student Research Conference. Before pursuing a graduate degree, Alexandra lived and worked in southern Chile.