AU Cornerstone
4400 Mass Ave, NW
Washington
,
DC
20016
United States
Christian Englehardt
Internship: Boy Scouts of America, National Capital Area Council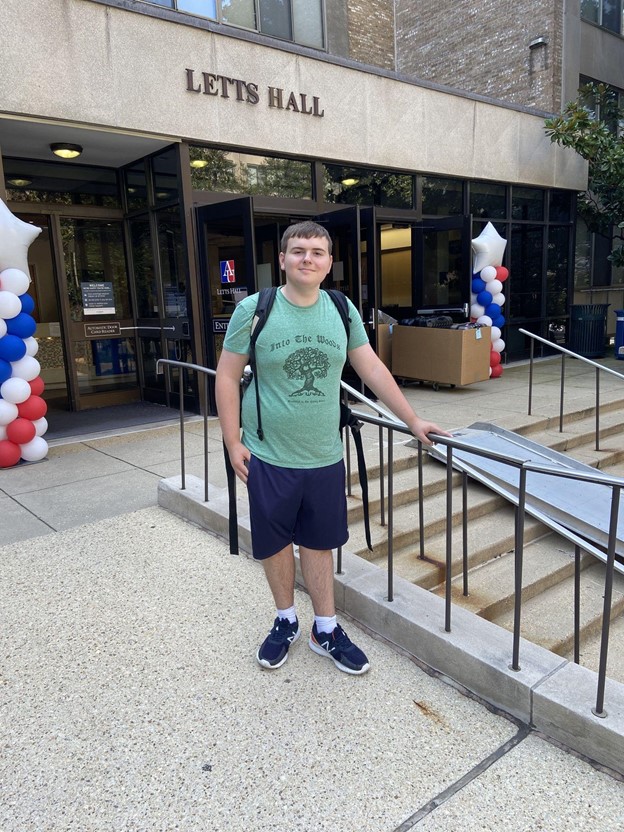 September 22, 2021 | Hey all! My name is Christian Englehardt, and I'm a freshman studying History and Poli-Sci. I'm New Jersey born and raised (shocker at AU I know), from a town called Hoboken right across the Hudson from New York City. You can thank us for the invention of the zipper, America's first brewery, and the first-ever official game of baseball. Being so close to the city, the transition to Washington DC was definitely smoother than I expected. There's definitely been ups and downs in the transition (I had a sunburn throughout my entire first two weeks!), but I think I'm finally beginning to settle in, and I'm glad to say there's no place I'd rather be.
My first few weeks at American University have been truly amazing! After a year and a half of virtual classes, I cannot begin to tell you how much joy I feel when walking across the beautiful campus here at AU. All the life and vibrancy of the campus was what originally made AU stand out in a sea of possible schools, so to finally be here is a dream come true. Having the U-Pass is a wonderful thing! I find myself constantly leaving campus, whether it be for eating out with friends in Tenleytown or slowly making my way through each museum surrounding the National Mall. Even after all this time, I still find myself exploring and enjoying D.C.
One thing I definitely didn't expect when moving on campus was just how many things there were to do. Originally, I imagined that I'd do my internship, maybe one or two clubs, and just hang out with friends. Now, all these weeks in, I find myself balancing my internship and classes with two separate theater productions, debate society, night monumenting, and the weekly meetings of the AU Gamers Club. And what surprises me is that it somehow all works! Having a virtual internship with the Boy Scouts of America as a communications intern was initially nerve-wracking (How could I possibly do all my work without entering an office?), yet I found myself quickly establishing a connection with my supervisor and a strong appreciation for the accommodating work hours.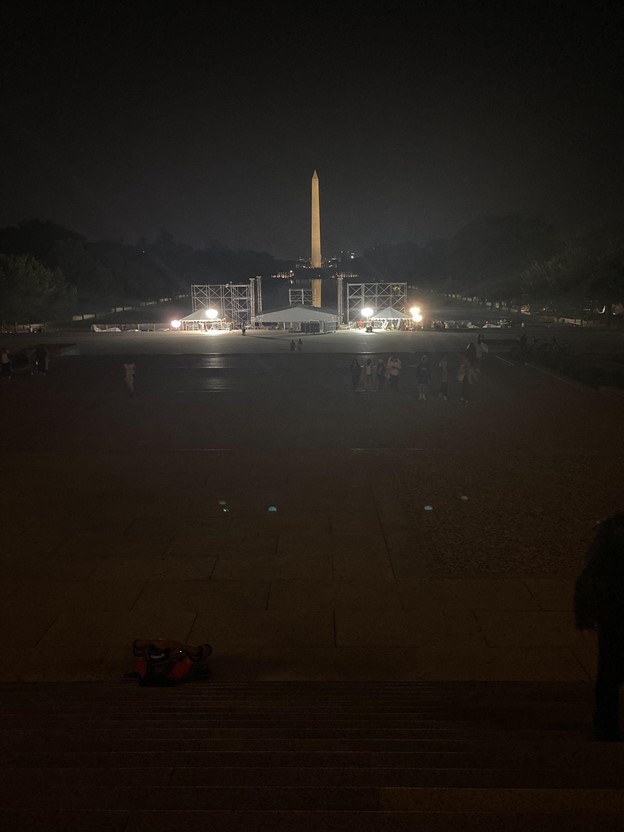 My first few weeks at American University have been nothing short of wonderful even with my two week sunburn! I've already begun to meet friends with whom I hope to share the rest of my four years. Even the academic rigorous classes I am enrolled in have proven to be engaging! As I write this, my first show prepares for performances this Saturday; I can only hope that it's one more thing to cap off an already amazing start to the semester.