AU Cornerstone
4400 Mass Ave, NW
Washington
,
DC
20016
United States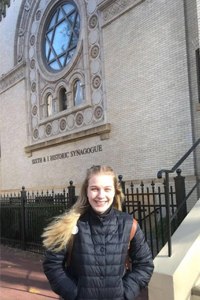 Lydia Christensen
Internship: International Women's Forum
December 4, 2019 | Hi everyone! Welcome to our last blog adventure! I cannot believe that my first semester at American University is almost over! This past month has been full of amazing adventures, one of my favorite being my trip to the Historic Sixth and I synagogue. DC is endlessly filled with gorgeous buildings and architecture, but this one might just take the cake! This gorgeous synagogue is located in the heart of Chinatown and is a must-see sight!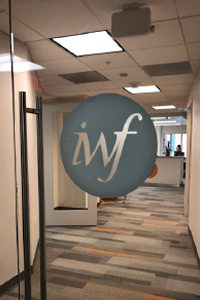 As the semester comes to a close, I am so grateful to be able to reflect on what a wonderful internship opportunity I have had this semester with the International Women's Forum. Being a part of such a wonderful nonprofit has taught me so much and encouraged me to grow as a professional.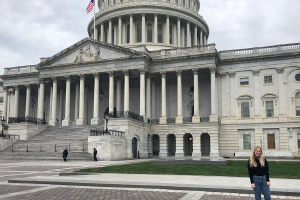 Not a day passes where I am not amazed at the beautiful city I get to call home while at school! Cornerstone DC has been absolutely incredible and I am so excited to see what the next semester holds! Thanks for reading!