Dissertation and Thesis Presentations
Candidates who are in the process of defending their doctoral dissertation or master's thesis may submit their information to the Office of Graduate Studies for posting to this page. Submissions intended for this page should be sent at least two weeks before the date of the defense.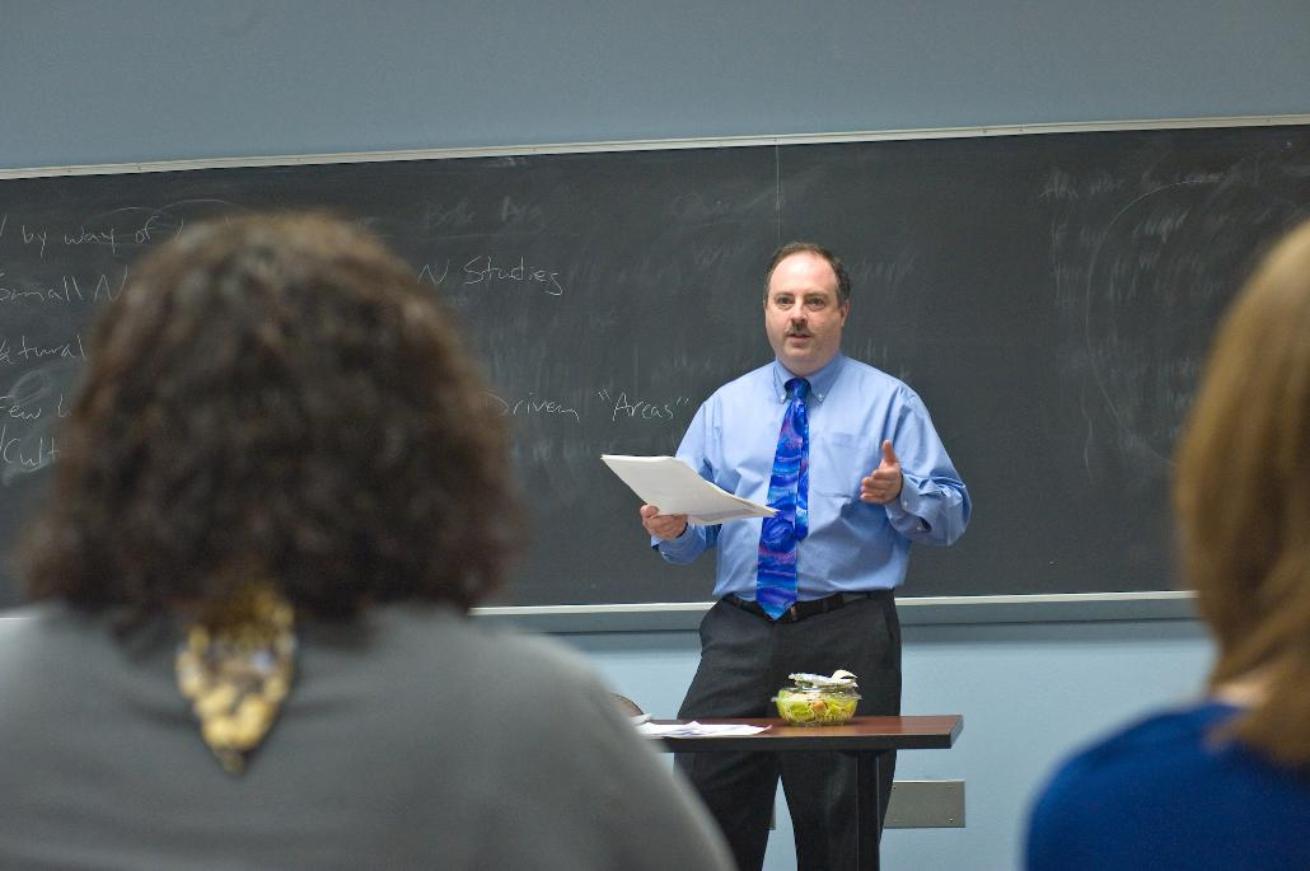 Student Name: Meghan Doughty
Graduate Level: PhD
Field of Study/Major: Public Administration
Committee Chair: Professor David H. Rosenbloom
Date of Presentation: 08/28/2018
Presentation Location: Kerwin 311
Time of Presentation: 12:30 PM
Title of Dissertation: Public Administration and the Citizen: Administrative Burdens, Policy Effects and the Art of the Impossible
Abstract:  
This dissertation examines the effect of public administration on the citizen-client, citizen-community and bureaucrat-citizen. The first chapter, "Hostages to Compliance": Towards a Reasonableness Test for Administrative Burdens, examines how the use of administrative rules and burdens affects citizens. It provides a reasonableness test for bureaucrats to use when applying administrative requirements to citizen-clients. The second chapter, The Indian Child Welfare Act's Preferential Placement Mandates and Permanent Outcomes for Children, assesses the effect of the Indian Child Welfare Act's preferential placement mandates on the likelihood of an American Indian or Alaska Native child being permanently placed out of the foster care system. The paper demonstrates the need for data collection in order to understand the effects of public administration on a particular community of citizens. Lastly, the third chapter, "Wishy-Washy Chocolate Hearts": The Art of the Impossible Job, centers on how public administration structures and expectations affect public administrators. I found that focusing on the process of administration as the product helped bureaucrats feel like they had achieved a measure of success in an impossible job.
Student name: Andrew Chatfield
Graduate Level: PhD
Field of Study/Major: History
Committee Chair: Max Friedman
Date of Presentation: 09/07/2018
Presentation Location: History Lounge (Battelle Tompkins)
Time of Presentation: 10AM
Title of Dissertation: American Support for India's Self-Determination from 1915-1920: Progressives, Radicals, and Anti-Imperialists
This dissertation serves as the most detailed, comprehensive study to date about the American support for India's national self-determination during and just after World War I. American politicians, progressives, and radicals, including Senators Robert LaFollette, George Norris, Joseph France, Medill McCormick, as well as activists Agnes Smedley, Frank Walsh, and Gilbert Roe, Walter Lippmann, and Unitarian minister Jabez T. Sunderland staunchly stood by their progressive internationalist views and spoke out against British imperialism while also calling for Indian self-determination in the tumultuous aftermath of World War I. I argue that these Americans invoked their altruistic, reformist domestic views and applied to India's struggling people. These Americans also banded together in an attempt to cease the deportations of Indian nationalists who had been incarcerated after the Indo-German conspiracy trial in 1917-1918. Using sources from American, British, and Indian archives, I bring scholarly attention to the Americans who favored national self-determination for India just after World War I while also shining light on an American anti-imperialist movement that continued well into the twentieth century.