Campus News
PDI and State Department Host Iraqi Women's Peacebuilding Conference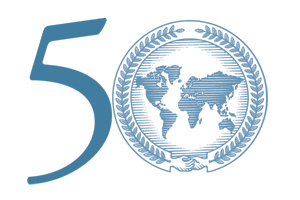 In October 2008, the Peacebuilding & Development Institute hosted a delegation of ten Iraqi civil society leaders for a series of training programs and workshops as a part of the first ever Iraqi Women Peace Builders' Conference. PDI Associate Director Saji Prelis collaborated with officials from the State Department's Office of the Coordinator for International Women's Issues to design the structure, format, and overall goals for the three-week study tour. PDI hosted the Iraqi women, who work as doctors, lawyers, humanitarian specialists, and advocates for women and youth, at American University for ten days of intensive, skill-building training courses.
Dr. Ayse Kadayifci-Orellana of the IPCR program trained the delegation on Gender and Peacebuilding in the Muslim World, while PDI affiliates Thomas Lent and Carolyne Ashton led the group through workshops in program design, grant writing, and conflict-sensitive monitoringand evaluation. Prelis coordinated several panel discussions and roundtables with officials, experts, and donors from the Iraq desks of the State Department, USAID, and USIP, in order to show the Iraqi women a holistic idea of the opportunities for funding for andcollaboration on their peacebuilding initiatives in Iraq.
During the conference, the delegates also honed their messaging and communication skills and brought their agendas to women Hill staffers, local CEOs, and fellow leaders in peacebuilding and civil society. Several Iraqi delegates noted their new skills in program evaluations and in the inclusion of marginalized groups - two of PDI's areas of focus - as especially useful.
Upon the conclusion of the conference, each woman shared new goals for her organizations or civil society programs; one intends to start an initiative to empower youth to vote in the next election, while another wants to implement workshops for teachers in nonviolent, peace-centered curriculum for elementary school students, and a third will establish a series of leadership training programs for women in peacebuilding throughout Iraq.
The delegation as a whole has committed to establishing a network of women leaders in peacebuilding and civil society and will be sharing a proposal for the initiative with PDI in January. Areas in which the delegates want additional training and skill-building opportunities include budgeting, dialogue facilitation, and working with the media, among others, and all parties want to extend the Iraqi Women Peacebuilders' Conference to additional delegates and with more training opportunities.