AU Gap Program
4801 Mass Ave, NW, 4th FL
Washington
,
DC
20016
United States
Terrell AustinPartner Relations Director,
Washington Semester Program,
Office of Global & Immersive Studies 
Terrell Austin brings 10 years of experience to her role as the Director of Partner Relations. Helping students explore specialized career paths to apply their skills and knowledge in real-world settings is the hallmark of her work. She is delighted to work with Washington Semester Program Partners to offer unparalleled experiences and make a life-changing semester in DC a reality for your students.
Amy Morrill BijeauInterim Director,
Washington Semester Program, 
Office of Global & Immersive Studies
Amy Morrill Bijeau has worked in higher education administration and experiential learning for approximately 20 years. As the Director of Experiential Education, she provides ongoing guidance regarding internship best practices and enjoys leveraging technology to support students. Amy has a MEd in Counseling and Higher Education Administration from the University of Virginia and a B.A. in French and Religion from Wake Forest University.
Donna Chapman WilliamsUniversity Advisor, Student Services,
Washington Semester Program,
Office of Global & Immersive Studies
Donna Chapman Williams manages student services which includes housing, meal plans, student IDs, orientation, student accounts, financial aid, student conduct and conflict, student health services (health insurance and immunizations), and metro passes. A graduate of American University's School of Public Affairs, Donna welcomes Washington Semester Program students as guests at AU.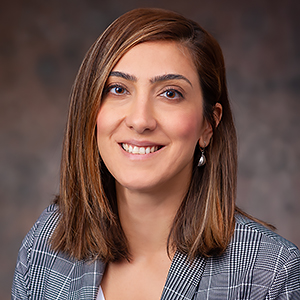 Gul GurProfessorial LecturerGlobal and Immersive Studies
Gul M. Gur is a professorial lecturer at the School of Professional and Extended Studies where she teaches courses on intercultural understanding, US politics and government, international security and peace. Her research interests include identity conflicts, history and memory politics, minorities and youth. She also teaches a Global Conflict Analysis and Resolution course at George Mason University's School for Conflict Analysis and Resolution. Previously, she worked at various non governmental organizations in Washington D.C. and Istanbul including Search for Common Grounds, Institute for Economics and Peace, Economic Development Foundation. She also involved in youth programs and worked with youth from conflict areas including Central and South Asia, Korea and the US. She speaks Turkish and English.
A Dedication to Excellence
Gap faculty are considered experts in their field and have experience teaching experiential education courses and working with undergraduate and first year students.
Assistant Professor
AU Gap