Alumni
An Internship on the Campaign Front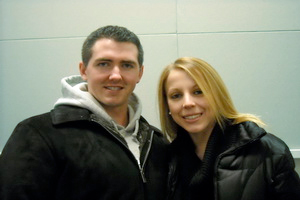 I made some amazing friends at American University's Washington Semester Program that I still keep in touch with often and had some great and unique experiences along the way. For example, one of my favorite memories was attending the CPAC 2007 with friends from the program, and, as part of our seminar experience, visiting the office of Representative Charles Rangel. We actually got to ask him questions; one classmate even challenged him on some issues!
The Washington Semester Program helped me to solidify my political viewpoints and take the necessary steps toward researching internships that matched  -- and getting hired! As part of my internship I saw how many people it takes to run a political campaign and how dedicated you have to be. Many people were up and working at all hours of the night for very little pay! This taught me that it is important to do what you believe and stick with the people you believe in; they might be the next president!
I would definitely advise people to attend the Washington Semester Program. You'll make great connections and have opportunities that you can't get anywhere else!