Alumni
WSP Leads to Exceptional Career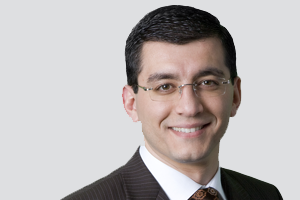 The Washington Semester Program provided me with a front row seat to federal politics that literally changed my life. The location, the diversity of students, the passionate faculty, and access to the nation's leaders and institutions make this program unique for anyone interested in American politics. I interned in the office of former Senator Wayne Allard of Colorado during the 2004 presidential and congressional election. After completing my internship I was offered a job and stayed in Washington, D.C. ever since.

Washington, D.C. is a mixture of political, financial, cultural, and international communities. I had never experienced such a diverse range of perspectives, thoughts and ideas. The Washington Semester Program was a window into a world that illustrated how our thoughts are shaped by our backgrounds, locations, and ways of life. One of the most enjoyable parts of the program was dissecting current political events with Professor Diane Lowenthal and my fellow students. During our site visits and seminars we would discuss important events of the day with political experts tasked with solving many of those very issues.

The Washington Semester Program experience broadened my personal and professional horizons. It provided me with once in a lifetime networking opportunities. I had the honor of meeting members of Congress, senators and other well-known political figures at committee hearings, and Republican events during the 2004 re-election campaign including former Defense Secretary Donald Rumsfeld, President Bush and Vice President Cheney. For a kid who immigrated to the United States at the age of 15, I would say this was a fantastic experience.

After graduation, I was hired as a legislative correspondent on a team covering defense, foreign affairs, veteran affairs and the United Nations. Currently, I am the senior public affairs advisor at Holland and Knight's government section. Domestically, I design and implement legislative, executive branch, business development and marketing strategies for clients. Internationally, I help corporations identify business opportunities, establish government relations and business development strategies in central Asian countries, Middle Eastern countries, and in Russia. Recently, I assisted a U.S. corporation with obtaining a contract for the Winter Olympic Games in Sochi.
Ten years after the program, my entire family lives and works in the Washington area.

Edited by: Nicole Howard