Dignity Health Global Education Partners with American University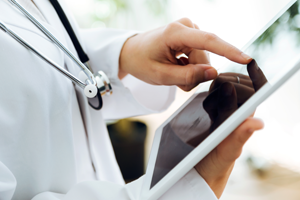 American University (AU) is partnering with the world's leading healthcare workforce development company, Dignity Health Global Education (DHGE), to provide project management-based certification and continuing education opportunities for healthcare professionals.
Both AU and DHGE have recognized that project management centered instruction within a healthcare management discipline is needed to bolster efforts to manage risks, provide affordable service, and improve patient care. These project management skills enable individuals working in healthcare to achieve greater goal completion in an industry hampered by constant increases in costs and regulation.
The timing for this alliance is ideal. The healthcare management workforce is expected to grow more rapidly than any other project-centered industry1, a result of a sharp increase in demand for training, certification, and instruction that focuses on the implementation of project management strategies.
"Here at DHGE, we are thrilled to partner with American University. Our certificate offering in Healthcare Project Management has come at the perfect time as the whole sector is changing and evolving as never before," says Andrew Malley, CEO of DHGE. "This certificate involves the mitigation of litigation and, for project managers moving into health, adds a hugely beneficial component of understanding to the program. We look forward to moving ahead with our first program with a very natural ally."
Launching in Spring 2020, the co-developed program will offer a Certificate in Healthcare Project Management, accredited as a Registered Education Provider (REP) of the Project Management Institute (PMI).
"We are very excited about the collaboration with Dignity Health Global Education. This partnership represents a steadfast approach to lifelong learning in the healthcare ecosystem," says Sam Hanna, Associate Dean of Graduate and Professional Studies at American University. "With this union, we bring to bear the strength of American University in areas of healthcare management and policy."
About the Partners
Dignity Health Global Education is the leading healthcare workforce development company. Dedicated to providing specialized educational opportunities and a student-centric experience, DHGE develops online programs and workforce development solutions with industry, for industry. They achieve this goal by partnering with top-ranked academic institutions and thought-leading professionals.
American University is a reputed student-centered research institution with an internationally renowned faculty and distinguished alumni. The School of Professional & Extended Studies delivers actionable knowledge and real-world skills to learners at every stage of their educational and career journey. The school's comprehensive and experiential approach to learning provides customized opportunities that advance participants' lives and communities. Leveraging the unique attributes of Washington, DC to shape the workforce of tomorrow through innovative teaching, rigorously applied scholarship, creative partnerships, and practical work experience.
---
1"Occupational Outlook Handbook: Healthcare Occupations," United States Department of Labor Bureau of Labor Statistics, 4 September 2019, https://www.bls.gov/ooh/healthcare/home.htm. Accessed 1 November 2019.