Alumni
American University Offers ICF-Accredited Executive Coaching Program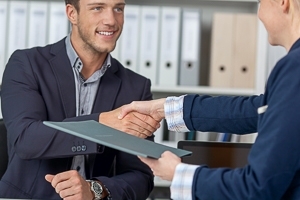 On February 12th, 2018, American University's School of Professional & Extended Studies will begin the fourth cohort of Leadership Coaching for Organizational Performance (LCOP), an International Coach Federation (ICF) Accredited Coach Training Program (ACTP).
This program trains individuals who want to develop critical coaching skills and apply them to realistic organizational settings as an external executive coach or an internal coach. It is ideal for those who want to set themselves apart in the job market by learning how to cultivate executive leadership skills, and for those who have a passion for bringing out the best in employees and clients. LCOP is a highly-participatory and interactive program in which participants progress through five, in-person learning modules over four months.
According to a 2016 report by the Institute of Organization Development, "Coaching is a growing industry. Worldwide, companies spend about $1 billion each year on executive coaches, [who]...can immensely increase the productivity of entire organizations." Recognizing that leadership provides a crucial competitive advantage in an increasingly volatile and complex world, research shows that companies are looking for ways to develop strong and agile leaders. Leadership coaching has emerged as an effective way for organizations to nurture executives to achieve their performance goals.
"Coaching skills cut across multiple fields and multiple industries. That's its power," explains Chris Brookfield, Principal and Co-Program Director for the Leadership Coaching for Organizational Performance program. He asserts that organizations are looking for more leadership from deeper within their organizations. Leadership coaching and the skills it cultivates help build and solidify organizational cultures that rely on leaders who can nurture their most valuable assets, their talent.
American University's LCOP certificate is a partnered offering with management consulting firm Philosophy IB, and has been training professionals in the Washington, D.C. area to develop coaching skills for seven years. Philosophy IB was recently acquired by Heidrick & Struggles, a global leadership advisory firm that has served clients for over 60 years in executive search services, leadership consulting and culture shaping. This new ownership brings with it high merit and expert-driven advisory, as Heidrick & Struggles is ranked as a top executive search firm in the country.
Craig Stanton, an alumni, is now a Professional Certified Coach (PCC), which is a certification level that the ICF accredits as having completed a minimum of 500 coaching hours with at least 25 clients following the start of the coach-specific training. He is also a Department of Education executive, noting that the program was the perfect catalyst for a successful coaching career.
"The things I learned really became the starting point for what, many years later, amounts to a new way of being in the world. [It] played an absolutely critical role in giving me the tools, insights, and courage to move, one step at a time, one commitment a time,'" he explains. "This has affected every aspect of my professional life - I have become a successful PCC-level coach, I am now a 'Senior Executive' in the federal service, and (most importantly) I'd like to think that I am a better father, spouse, and friend."
Stanton is among a dynamic community of alumni who hail from a wide range of institutions, including the Department of Defense, The Ritz-Carlton, Capital One Financial Corp, IBM, Booz Allen Hamilton, and others. Moreover, one upstanding aspect of this certificate is its ICF accreditation. For over 25 years, ICF has raised the bar for what is considered the level of exercise one must demonstrate to be a professional coach. American University's module-based certificate program covers all of the ICF core competencies and meets the academic requirements for Associate Certified Coach (ACC) and PCC levels, thus empowering its alumni to set the leading standards within a rapidly-growing industry.
"We are delighted to partner with American University to offer continuity of this extremely successful Washington metropolitan area program," Brookfield says. "American University has a national academic reputation and their partnership and interest is a testament to the program's quality and value, and it expands the reach of the program."
For more information on the online Leadership Coaching for Organizational Performance Program, visit: http://www.american.edu/spexs/executive-coaching/
Apply here to be part of the next Executive Coaching cohort at American University, beginning February 12th.
Attend our Informational Webinar on January 25 at 12:00pm https://attendee.gotowebinar.com/register/5559458832367083265