Student Awards: Outstanding Achievement in Undergrad Work in the Creative Art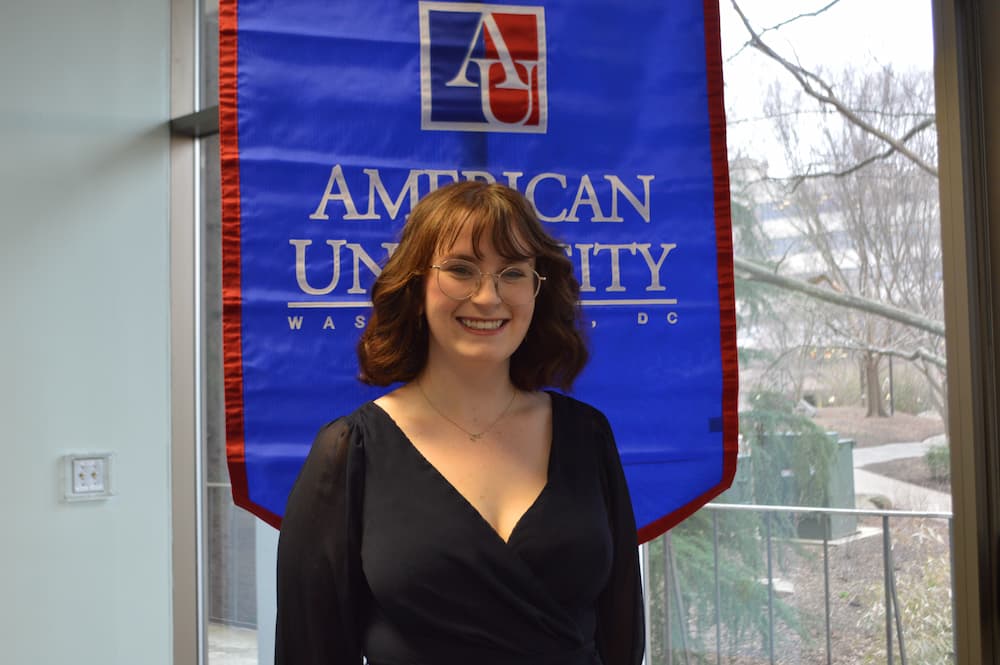 Madeleine Corrigan
CAS, Literature & Music 
Madeleine Corrigan is a junior whose academic and personal life revolves around her passion for the arts. She is an active member of the AU Music Program, as the principal cellist of the AU Symphony Orchestra, a member of AU chamber ensembles, pit orchestra, workshop ensembles, and a finalist in the 2023 Concerto and Aria Competition. She is a recipient of the 2022 Koster Summer Study Grant, a part-time music faculty member at the Washington Waldorf School, and a Core Leader for Creative Writing Across Genres with Professor Hannah Grieco. Currently, she is preparing for her junior recital under the instruction of Professor Nancy Snider and broadening her writing portfolio with the goal of her works being published.   
Malik Gomes Cruz
CAS, Music & African and African Diaspora Studies
Malik Gomes Cruz a Frederick Douglass Distinguished Scholar finishing his final semester at American University. He is a dreamer, groover, and creative artist. As a Dance and African Diaspora Studies scholar, Malik's creative practice harnesses movement rituals in Black communities as modes of socio-political protest. He was named an American University Summer Artist (2022) to conduct embodied research within and among Black communities in the DMV. Through this research, Malik is crafting a movement repertoire that aligns ritual with protest in order to heal. Malik dedicates himself to uplifting Black stories through movement that centers joy and play.