Contact:
Jessica Waters
Vice Provost for Undergraduate Education
Student Awards: Outstanding Leadership in Environmental Activism Jesse Cross
CAS, Environmental Science & Leadership and Ethical Development (UG Cert)
Junior
Jesse Cross (Environmental Science, CAS) is a senior and a Sustainable Materials Management Intern for American University's Office of Zero Waste. He is an Alumnus of the Student Conservation Association, Executive Board Member of the Student Zero Waste Club, a founding member of AU's Food Recovery Network Chapter, and a member of CAS's Leadership and Ethical Development Program. In the Summer of 2019, Jesse served on an Americorps-Student Conservation Association Trail Crew in Alaska for 15 Weeks, where he worked for the Department of Interior on various trail management projects. He is currently working to optimize AU's organics waste collection program in residence halls and dining locations as an intern for AU's Facilities Management Department.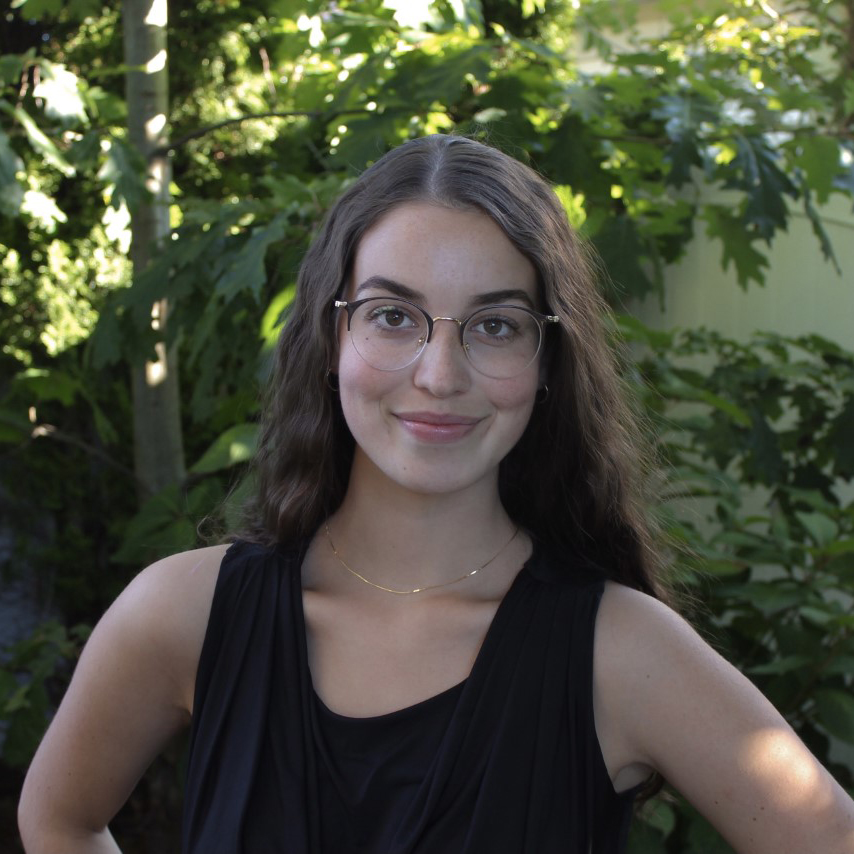 Linnea Capobianco
CAS, Economics
Junior
2021 Udall Scholarship nominee
Linnea Capobianco is majoring in Economics and minoring in International Studies. She is dedicated to advancing climate education, accelerating the transition to a carbon-free economy, and protecting frontline communities from the impacts of climate change. In the classroom, Linnea has conducted extensive research on the implementation and efficacy of carbon pricing policies. As the co-founder and chair of AU's Climate Reality Chapter, she implemented a lesson on sustainability and environmental justice into the mandatory freshman AUx course. She is currently leading her Chapter's federal lobbying campaign, urging President Biden and Congress to take bold climate action. She is also an intern at AU's Office of Sustainability, developing green dorms initiatives. Ngakiya Camara
SPA, Political Science
Junior
Ngakiya Camara (Political Science, SPA) began her journey at American's Summer Transition and Enrichment Program, and is now a part-time Master's student studying Political Communications under the Combined Master's Program. Her research on Black and Indigenous liberation struggles, particularly accentuating the confluence of racism, poverty, and environmental injustice. A longtime organizer, Ngakiya is the co-founder of BlackList-- an initiative designed to heal the Black community through art-- on AU'S campus. With a passion for storytelling, Ngakiya has also worked with WPFW Radio in D.C., serving as the Assistant Producer for radio-personality Bill Fletcher, and is currently a technical producer for WURD Radio in Philadelphia, where she researches and develops content to be discussed on air. She hopes to continue working in broadcast and television, and to use these platforms to uplift stories that are neglected by the media.
Tatiana Bienvenu
SPA, Communication, Legal Institutions, Economics, and Government
Sophomore
Tatiana Bienvenu (AU Honors, CLEG with emphasis on environmental policy, SPA, French and Russian Translation, CAS) has dedicated her academic and professional careers in politics and policy to environmental and Climate Change activism. She started raising awareness about environmental issues in her home state of Louisiana through activism and sustainability initiatives. She brought this passion with her to AU where she has worked with faculty, AU Sustainability, and other students on environmental policy research and solutions to current issues.  Last summer, she interned with a reforestation nonprofit aiming to plant one million trees in the next three years. She also worked with the Climate Change research team during her Capitol Hill internship last semester. Tatiana was nominated by AU for the Udall scholarship and is currently researching the shortcomings of environmental education in the US.