Student Awards: Outstanding Leadership in Environmental Activism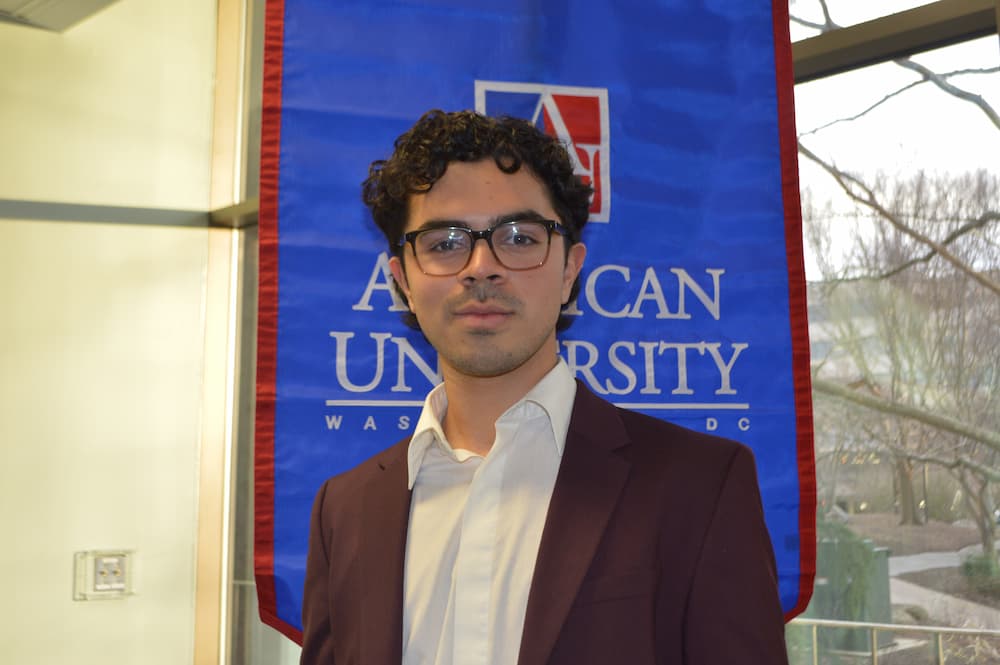 John Paul Mejia
CAS, Sociology
Born and raised by a single immigrant mom in the frontline community of Miami, Florida, John Paul's commitment to climate justice began after witnessing the government's response to Hurricane Irma leave his community members behind. Propelled into action, he has since organized for climate justice at institutional, local, and federal levels, engaging students, community members, unions, and elected officials along the way. Today, his devotion to movement-building continues in his work as the national spokesperson for the Sunrise Movement and a campaign manager for the Green New Deal for American University campaign. As a Frederick Douglass Distinguished Scholar at American University and a member of the American Academy of Arts and Sciences' commission on Accelerating Climate Action, he centers a value-driven and critical approach in his scholarship as he does in his activism.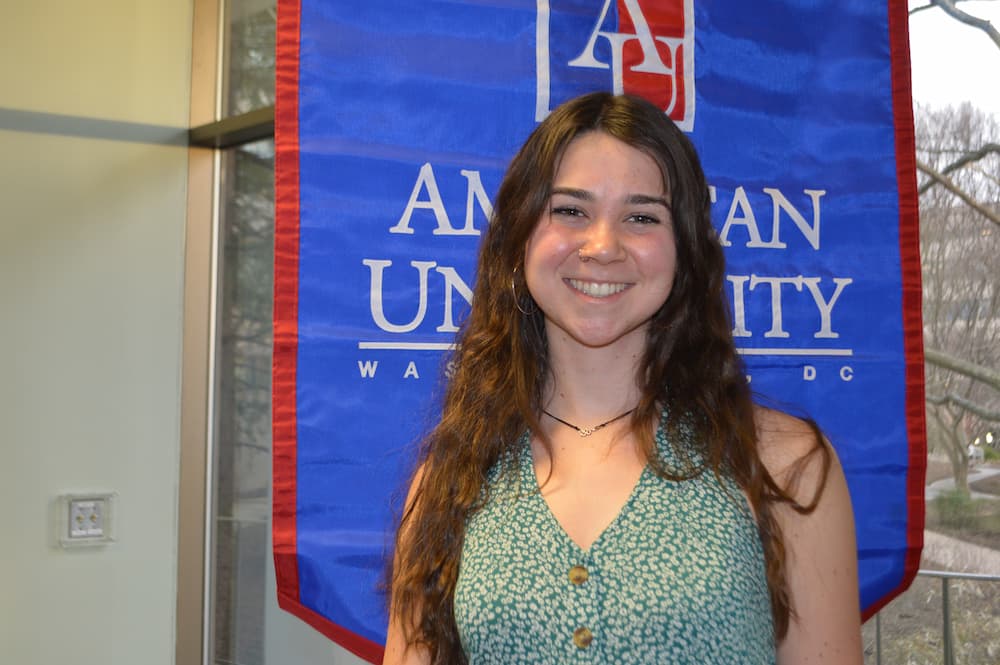 Ashley Hocking
CAS, Environmental Science 
Ashley came to environmental activism as a child, when she begged her parents for a peach tree for her birthday so that she could start an educational orchard. Ashley is president of AU's Community Garden, and she oversees a team of six officers and a club of over thirty regular members, working as a team to serve AU's campus with fresh food, educational resources, and creative strategies that teach and guide others towards sustainable, and mindful, lifestyles. Her passion in this role inspired her to take initiative in expanding connections between the Community Garden and other AU organizations, through coordinating meetings with the Center of Environment, Community, and Equity (CECE), Students Against Food Insecurity, and Facilities Management. In Fall 2021, she was invited by The Climate Initiative to present on the national webinar "Breaking Barriers for Climate Conversations," where she shared methods that could help bridge age gaps in conversations about protecting and advocating for the environment. These experiences helped her to develop an interest in educating youth, compelling her to intern as a Classroom Assistant with FRESHFARM FoodPrints in Spring 2022, where she taught elementary school children about food accessibility and equity through interactive lessons in their school gardens.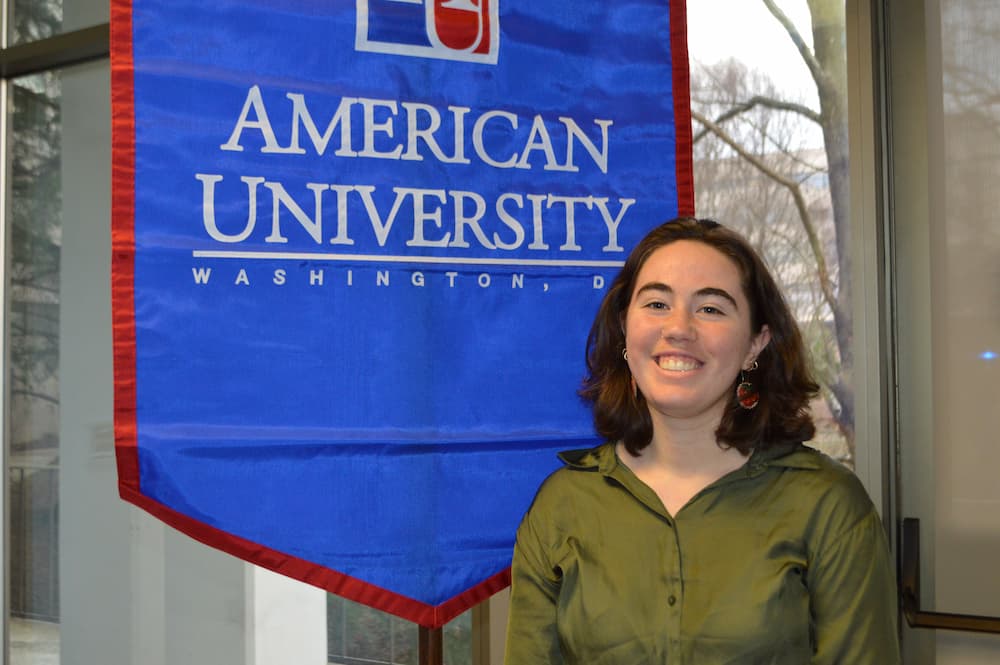 Katherine Raiano 
CAS, Environmental Studies and Literature
Kat Raiano is currently a junior at AU. They are the education director of the Community Garden. They worked with two other students on the Edible Campus Initiative to identify, catalog, research and educate about the edible plants in the AU arboretum. Kat is currently working on research projects with the Little Falls Watershed Alliance-to provide water quality data-and Dr. Rule's Indigenous DC project-to help record oral history interviews. They are also a teaching assistant in the School of Public Affairs Leadership Program, and a DC Beekeeper's Alliance certified beekeeper. They have worked with the Smithsonian Gardens on the Garden Gate Podcast and New Hampshire Fish and Game on the annual herring run counts. They are passionate about environmental justice as well as fostering reciprocal relationships between humans and the environment.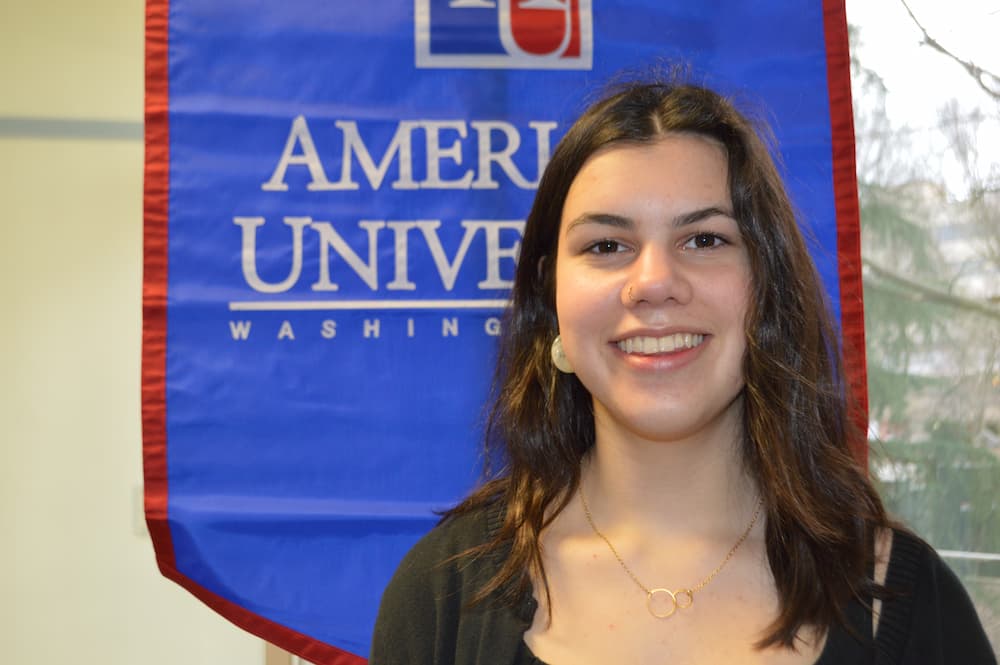 Maddie Young 
CAS, Environmental Studies
AU Honors
Maddie Young is the Policy and Advocacy Director for Sunrise American University and works on the social media team for the Wasted Food Research Network at American University. She has been heavily involved in Sunrise's Green New Deal for AU Campaign and the research and construction of the Green New Deal for AU Policy Platform. This summer in her home state Illinois, she worked for Clean Power Lake County, a small environmental justice nonprofit, and Illinois State Representative Bob Morgan. Previously, she completed intensive research aimed at preventing violence against environmental and land defenders and organized to pass the Climate and Equitable Jobs Act in the Illinois State Legislature. Maddie would like to continue to work toward environmental accountability and justice throughout the rest of her time at AU and after she graduates.