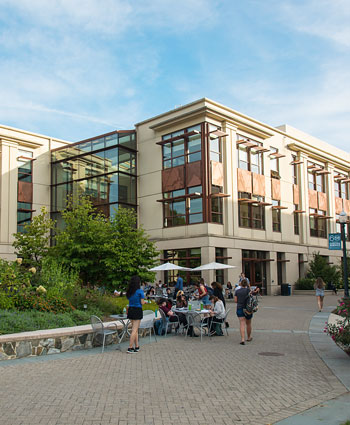 About the IACUC
IACUC General Information
The AU Institutional Animal Care and Use Committee (IACUC) is established to oversee the institute's animal program, facilities and procedures and to advise the AU's Institutional Official on all matters of animal care and use at the institute. Accordingly, the IACUC is responsible for ensuring that the institute's animal care and use program is operating in accordance with:
Furthermore, the committee serves as a forum for discussion and decision making regarding issues impacting on the sound application of animal resources to meet the institute's scientific objectives.
IACUC Membership
The AU IACUC consists of a minimum of five members. The IACUC will be constituted and governed by the requirements and responsibilities for institute animal care and use committees set forth by PHS and NIH policies and the Animal Welfare Act. Members are appointed by the Institutional Official.
Accordingly, AU's IACUC will consist of a minimum of five members meeting the following criteria:
One member who is a Doctor of Veterinary Medicine with training or experience in laboratory animal medicine and science who has direct or delegated responsibility for activities involving animals at the institution;
One practicing scientist experienced in research involving animals;
One member whose primary concerns are in a non-scientific area;
One individual who is not affiliated with the institution in any way other than a member of the IACUC, and is not a member of the immediate family of a person who is affiliated with the institution.
IACUC Functions
The AU IACUC shall:
Review and investigate concerns involving the care and use of animals at AU resulting from public complaints received and from reports of noncompliance received from laboratory or animal facility personnel or employees.
Make recommendations to the Institutional Official regarding any aspect of the institute's animal program, facilities, or personnel training.
Review and approve, require modifications in (to secure approval), or withhold approval of animal study proposals or proposed significant changes in previously approved animal study proposals regarding the use of animals in ongoing activities.
Be authorized to suspend an activity involving animals.
Maintain records to include:
Minutes of IACUC meetings
Records of animal study proposals and proposed significant changes in previously approved animals study proposals; withheld approvals shall be so documented in the records of semi-annual ACUC reports
Other communications or recommendations as forwarded to the Institutional Official. All records are maintained for at least three years and, in the case of proposals, for three years following termination of a study.
Conduct continuing reviews of activities involving animals at least annually.
Review and inspect the program and facilities for humane care and use of laboratory animals semiannually using C.F.R. Title 9, Chapter I, Subchapter A and Animal Welfare and the Guide for the Care and Use of Laboratory Animals as a basis for evaluation, prepare written evaluations, and submit same to the Institutional Official. All IACUC members are encouraged to participate in inspections.
Submit semiannually to the AU's Institutional Official copies of approved minutes of IACUC meetings and a list of active animals study proposals with the following information: Proposal Number, Title, Principal Investigator, and Date Approved.
Fulfill reporting requirements of PHS Animal Welfare Policy: Paragraph IV.F.
Prepare and submit AU's Annual Report of Research Facility as required by USDA.
IACUC Animal Study Proposal Forms
In order to access the online proposal management system, please contact the IACUC via email at iacuc@american.edu
Reporting Animal Welfare Concerns
Individuals are encouraged to report any real or perceived animal welfare concerns. Concerned persons should contact the IACUC via email at iacuc@american.edu or may call the Office of Research Integrity at 202-885-3447. Messages may be left anonymously.
Useful Links